An online community centered around the local church.
ElevationChurch.Online is the online campus for Elevation Church, led by Pastor Steven Furtick and based in Charlotte, NC. As a church, we are passionately committed to reaching the world so that people who are far from God will be raised to life in Christ. We believe in the local church, and have multiple locations across several states, but we also believe in meeting people where they are. Each weekend we broadcast our worship experiences to thousands of people across the world. Wherever you find yourself in life, we want to be a place you can depend on for receiving inspiration, encouragement, and support.
Pastor Steven & Holly Furtick
Pastor Steven Furtick is the founder and lead pastor of Elevation Church based in Charlotte, NC. He holds the master of divinity degree and is the New York Times Best Selling author of Crash the Chatterbox, Greater, Sun Stand Still, and (Un)Qualified.

 

Pastor Steven and Holly live in the Charlotte area with their two sons, Elijah and Graham, and daughter, Abbey.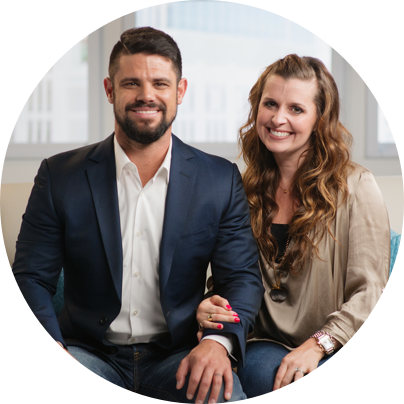 See how we view God, Jesus, the Bible, man, and many significant aspects of our faith. Firmly rooted in Scripture, the beliefs of Elevation guide our decisions as a church.
These are 10 values that keep the vision of Elevation Church clear. These values reflect our priority to reach people with the Gospel.